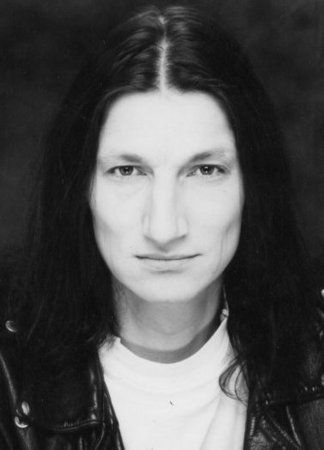 Cassie Clare just
posted
the newest cast member for
The Mortal Instruments: City of Bones.
His name is Stephen R. Hart.
Hart has been in several films and TV shows like
Silent Hill, Max Payne
, on the show
Lost Girl
,
Resident Evil: Apocalypse and
has a role in the upcoming 2013 blockbuster
Oz: The Great and Powerful.
Here's what Cassie had to say:
"The Silent Brothers are archivists, but that is not all they are," interrupted Hodge, sounding as if he were running out of patience. "In order to strengthen their minds, they have chosen to take upon themselves some of the most powerful runes ever created. The power of these runes is so great that the use of them—" He broke off and Clary heard Alec's voice in her head, saying: They mutilate themselves. "Well, it warps and twists their physical forms. They are not warriors in the sense that other Shadowhunters are warriors. Their powers are of the mind, not the body."

Brother Jeremiah, who brings Clary and Jace to the Silent City, is:

Stephen R Hart

Dude seems appropriately creepy to me. Also he will be buried under pounds of makeup and robes. Interested to see how the Silent Brothers turn out visually.

All the relevant info can be found here as always!

http://www.themortalinstrumentsmovie.com/
What do you think about this newest cast member? Does he fit your vision of Brother Jeremiah? Sound off below!